Daily Activities

Something for Everyone!
Nestled in the heart of Adirondacks, The Lodge at Schroon Lake celebrates life every day with our daily Resort Guest Activities and Special Events. From seasonal celebrations to special events like full moon paddles, group hikes, yoga sessions, lakeside morning meditation and more, there are hundreds of ways to join us at play!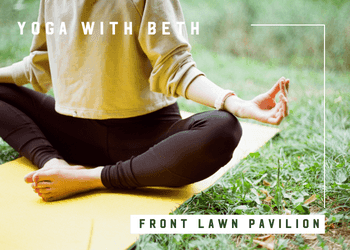 Yoga
Join local yoga instructor, Beth, for a complemntary begininger friendly yoga session. A limited number of yoga mats are available for use or you can bring your own. This will be held in the Front Lawn Pavilion if the weather is nice or the Indoor Pool if it isn't cooperating.
Exclusively Complementary for Resort Guests.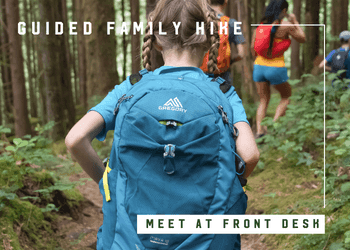 Hiking
One of the greatest ways to enjoy the Adirondacks is to get a little mud on your shoes! Join a team member on a local hike. Turn over rocks, explore the local fauna, and listen to the song of the forest. Closed-toed shoes are required and high socks are recommended.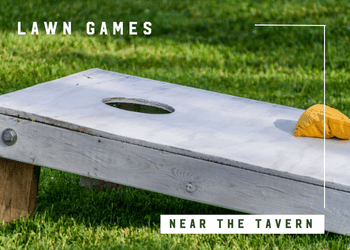 Lawn Games
Make a new friend near the Brown Swan Tavern Firepit while taking in the view of Schroon Lake. Take part in classic lawn games and stop inside for a drink.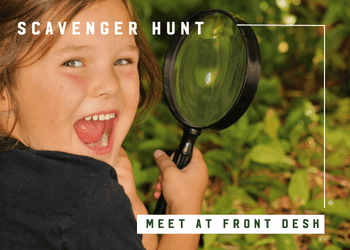 Scavenger Hunt
This family fun activity allows you to explore the property if the weather is nice, or the Bevy if you'd prefer to be indoors. Be sure to have a phone charged to take photos for the outdoor challenge. We recommend wearing sneakers.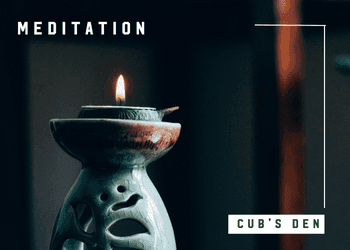 Meditation
Take a deep breath and find a moment of peace. Ground yourself with a beginner friendly meditation session. We will explore mindfulness, a body scan, and guided imagery.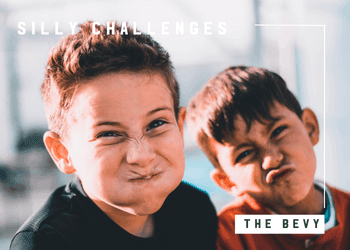 Silly Challenges
Let loose and challenge yourself to something you never thought about doing! How many cups can you stack in one minute? How long can you keep the ball off the floor? Let's see! This silly activity is fun for all ages.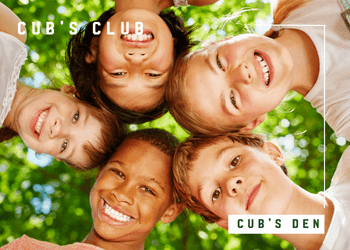 Cub's Club
Cub's Club: Kids ages 5-13 are invited to play with us from 6:30pm-9:00pm! Join our team for games, crafts, activities, movies, and dinner in the Cub's Den. While the kids are having fun, parents are invited to enjoy a night out. $35 per child. Please sign up with the Front Desk in advance and no later than 12:00pm the day of the activity. You can find the menu of items to pick from here under "For The Little Ones".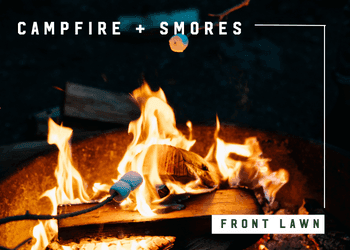 Campfire + S'mores
This family fun activity is perfect for all ages. Grab your s'mores kit, and meet us on the front lawn to make your own delectable treat!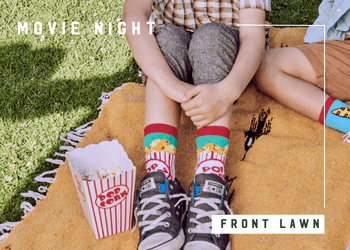 Movie Night
We're bringing the drive-in experience to you! Join us on the Front Lawn. Bring a blanket or lawn chair, pack a picnic or snacks, and enjoy the film on the big screen. All films are family friendly.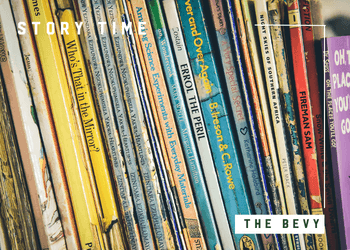 Story Time
Everyone loves to get lost in a good story! Stop by the Bevy Fireplace to enjoy a few readings and indulge in a cookie and glass of milk.
Exclusively for Resort Guests.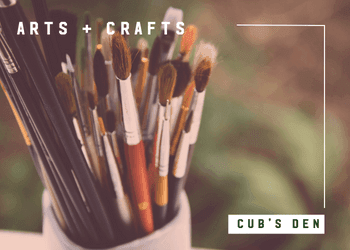 Arts + Crafts
Join us in the Cub's Den for crafts for the whole family! We enjoy using aspects of nature to create a memorable piece to bring home.
Exclusively for Resort Guests.